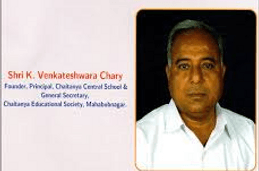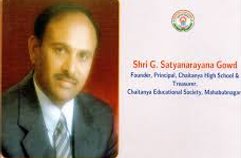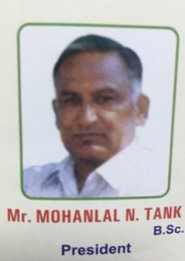 Shri. Mohanlal N. Tank
Founder, President,
Chaitanya Educational Society, Mahbubnagar
About us
An Institution of learning has three key responsibilities- to its students, to the cause of knowledge and towards society.
Our mission is to educate students from all over including those from local and rural areas so that they become enlightened individuals improving the living standards of their families, industry and society. We provide individual attention, quality of education and take care of character - building. As premier academic institution, our school's role goes beyond merely disseminating knowledge to expanding their very boundaries.
Our institution is high sounded for discipline, dignity, sincerity and leadership qualities. We expect the same reflection in the hearts of students to keep up the thoughts of the founders of the school forever. We hope heartily that every seed of the institution gets nourished in our bosom and sprouts as a genuine tree when it grows up. We wish our amiable students to explore themselves and reach the highest peak of their professional life.
Shri. K Venkateshwara Chary
Founder, Principal,
Chaitanya Central School
Chaitanya Educational Society, Mahbubnagar
Shri. G Satyanarayana Goud
Founder, Principal,
Chaitanya High School
Chaitanya Educational Society, Mahbubnagar